Coalition states back plan for 'one-stop shop' for environmental assessments | World news | theguardian.com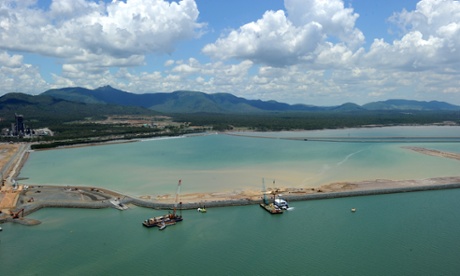 The federal government's contentious plan to devolve power for environmental assessments has won enthusiastic backing from the Liberal-run states.
Greg Hunt, the environment minister, wants to create "one stop shops" to assess the ecological impact of major projects such as coal mines and ports.
Hunt said: "I have spoken to ministers from all six states and have been heartened by their response but will leave each minister to speak for themselves.
"The government will work with each state across the country progressively to strike agreements to reach a national one-stop shop scheme."
This system, which the government claims will "slash red tape and increase jobs and investment", will be run by the states. Currently, major projects have to be approved by the states and the federal government, under its
Environment Protection and Biodiversity Conservation Act
obligations.
The Coalition said there should be one process for environmental assessments, with a single lodgment and documentation portal. Local government will also be encouraged to be involved in the process.