Tony Abbott says UN climate head is 'talking through her hat' about fires | World news | theguardian.com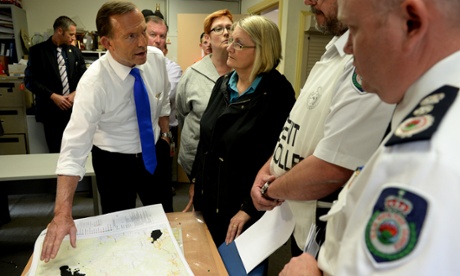 Tony Abbott has accused the executive secretary of the UN Framework Convention on Climate Change, Christiana Figueres, of "talking through her hat" for suggesting there was a link between global warming and bushfires.
"Yes there is, absolutely," Figueres said when asked whether there is a link between climate change and wildfires. "The World Meteorological Organisation has not established a direct link between this wildfire and climate change – yet. But what is absolutely clear is the science is telling us that there are increasing heatwaves in Asia, Europe, and Australia; that these will continue; that they will continue in their intensity and in their frequency."
But asked about the remarks on on radio 3AW on Wednesday, Abbott said: "The official in question is talking through her hat."